Loss and Grief are A Given In Our Personal and Professional Lives:
In 2006, Jodi and her husband, Kris were hiking Mt. Kilimanjaro in Tanzania. Tragically, Kris lost his life in a rock slide. In a talk that is heartbreaking, courageous and inspiring, Jodi shares her hard-earned wisdom about life and her journey through grief and loss.
Jodi's candid approach to loss and grief, something that affects us all, is as relatable as it is insightful. Most powerfully, she encourages us to shift how we approach loss and grief. Jodi shows us how to navigate this experience that loss and grief are while also living a new normal.
Jodi is a licensed psychologist, consultant, and coach living and practicing in Boston. She coaches and conducts trainings for leaders, professionals, and clinicians on how to support those who are grieving and integrate psychological concepts into their work.
"IT'S HARD TO NAVIGATE THIS NEW EXPERIENCE THAT GRIEF IS AND ALSO TRY TO LIVE YOUR LIFE IN THE WAY IT USED TO BE… THE OLD NORMAL."
My interview with Jodi will be of benefit if you:
Have experienced a loss personally and/or at the office
Want guidance on how to support yourself and others in grief
Find it difficult to bounce back from loss and grief
Anticipate making a positive change in your life
Face letting go of a business you started, changing jobs, or moving from one company to another
Highlights from my interview with Jodi:
The loss of her husband in 2006 led to Jodi doing a dissertation on exploring how widowed women decided on support resources. She discusses:
Grief and loss and what's important for the business leader to know
Things that keep people from trusting their gut
The different levels of grief and loss
How the experience of grief and loss impacts us emotionally and our performance
How you help people transition through the grieving process
Listen to my interview with Jodi by clicking on the green arrow:
Or, download and subscribe to Inspired Wisdom on iTunes and Google Play:


Bio and Links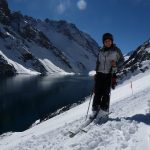 Jodi Coochise, Ph.D. is a Licensed Psychologist and Executive Coach who divides her time between clinical practice, coaching business leaders, and consulting with business teams on how to integrate psychological concepts into their work. In her private practice, she works with individuals and couples dealing with trauma, anxiety, mood disorders, and offers specific expertise to those who have suffered a painful loss and are working through grief. She also counsels many individuals seeking to cultivate balance in their personal and professional lives, manage stress, and strengthen their life skills.
Jodi's non-clinical work includes executive coaching where she serves as a thought partner for her coaching clients, working alongside them to identify areas for growth and change. Additionally, Jodi has consulted for financial institutions where she coaches financial advisors individually to identify and reach business development goals and integrate Behavioral Finance principles to strengthen client relationships.
With her background in Psychology and client-centered business principles, Jodi thrives in developing and presenting on topics geared toward helping business professionals and industry thought leaders improve their ability to connect and communicate with clients and team members.
In the capacity of educator, Jodi has presented on empirically supported treatments for grief and traumatic grief in hospitals, university counseling centers, and mental health agencies. She has also presented to businesses and professionals offering evidenced-based practices on how to extend emotional support to clients who are grieving and navigating challenging financial and life decisions in the midst of transition.
Connect with Jodi on LinkedIn
Inspired Wisdom
Cynder Niemela, MA, MBA is an award-winning author and internationally recognized expert in executive coaching and developing global teams. As a result of growing up in the Middle East and Europe, Cynder leverages her international experience working in the Middle East as one of a few women permitted to work in Saudi Arabia. First, as a marine biologist followed by years of developing leaders and teams for Saudi-ARAMCO. Mission: Interview 100 people from 100 countries who are working with heart and mind for positive social impact.