Finding Success Through Cross-Functional Teamwork
A New e-Learning Course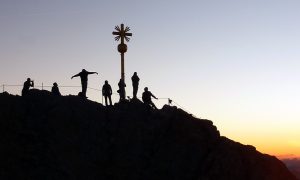 Today's organizations are finding that a functional structure does not facilitate the alignment of strategy and execution. The talent and capabilities needed to accomplish this (e.g., strategic alignment) are inherently cross-functional. Consequently, the most common organizational solution is the agile cross-functional team, which we are calling the "pop-up" team.
Whether you're leading a project team or an entire business, this course aids you in mastering essential leadership skills necessary to take your cross-functional (pop-up) team to new heights. You will learn to work with your team to create a shared team purpose and vision, enhance levels of trust and communication, conduct focused and productive meetings, and improve team decision-making.
Course Purpose
The purpose of this course is to equip leaders of teams with the foundational knowledge and useful tools to effectively lead high performing cross-functional teams. Once you've completed the course, you will have the knowledge, skills, and tools to maximize team performance.
Our focus is on helping you and your cross-functional team collaborate to build the necessary practices and processes that will spark creativity and sustainable performance. Use the course as a resource and field guide to grow your skills as a team leader or coach, and to support others to be extraordinary in their work as team members.
Mastery is not a choice in today's performance-driven marketplace! It is mission critical.